GRADUATION GIFT GUIDE
IN SINGAPORE
Whether they've just graduated from polytechnic, junior college, or university – a graduation is a milestone in a student's life that's unforgettable. At Happy Bunch, we want to make sure this important milestone is celebrated! Say the biggest congratulations to your loved ones!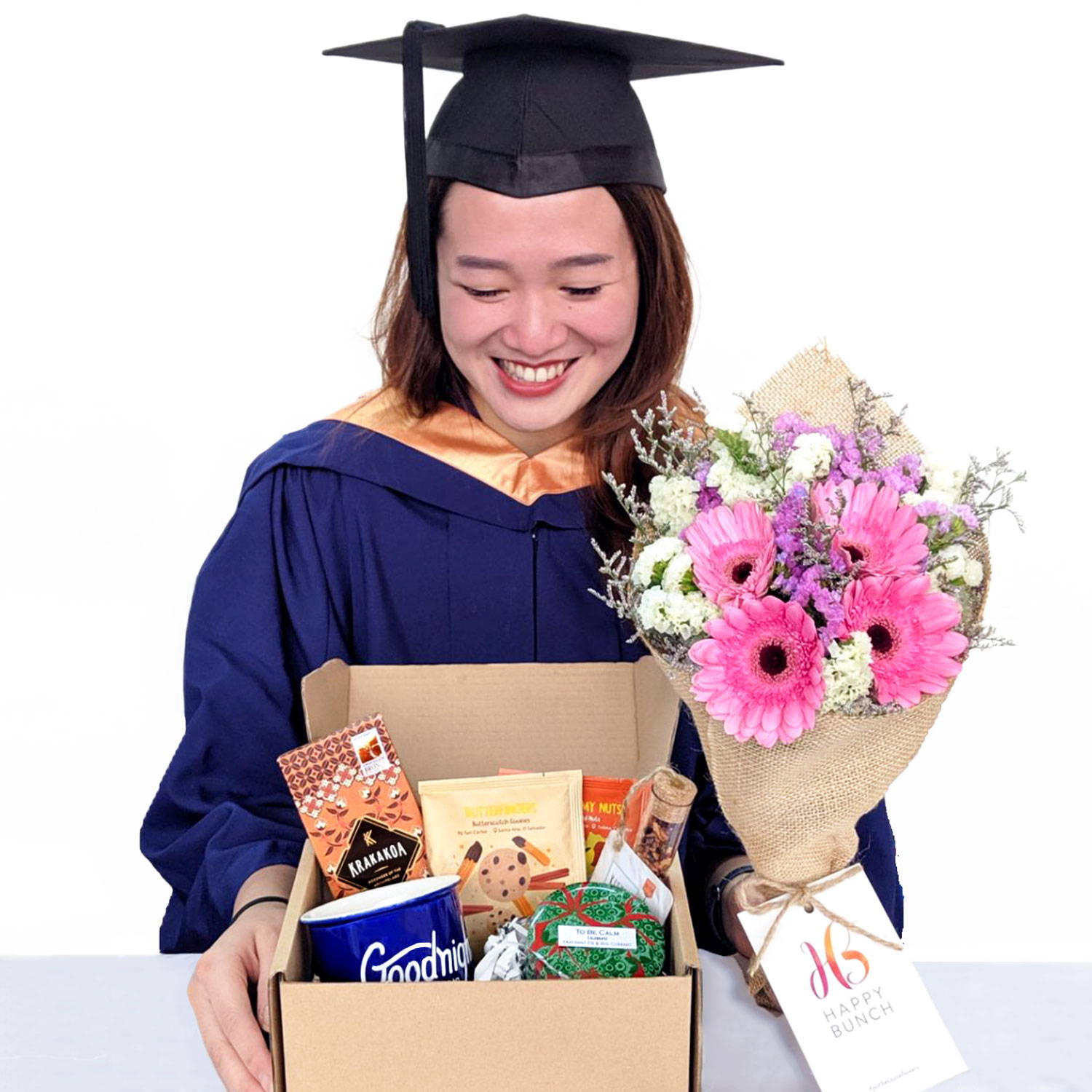 GRADUATION FLOWER BOUQUETS & DELIVERY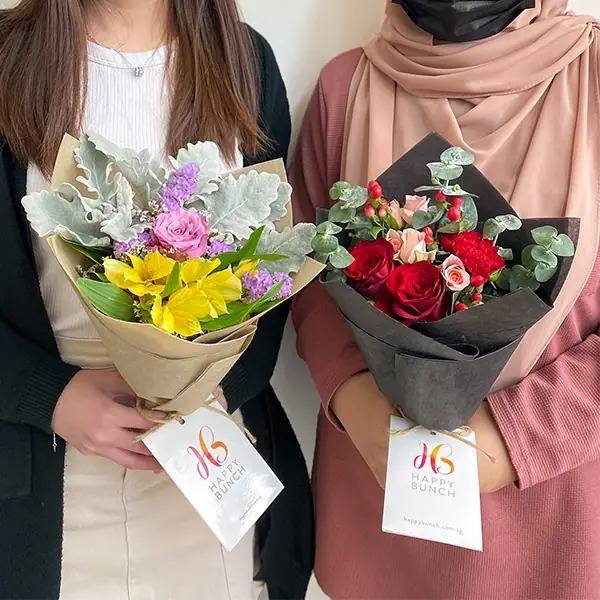 Send them exquisite graduation bouquets to wish them all the success in their bloomin' bright futures! Traditionally one of the best ways to express your support and honour your loved ones academic milestone, choose well-meaning flowers to make sure to commend them for their dedication.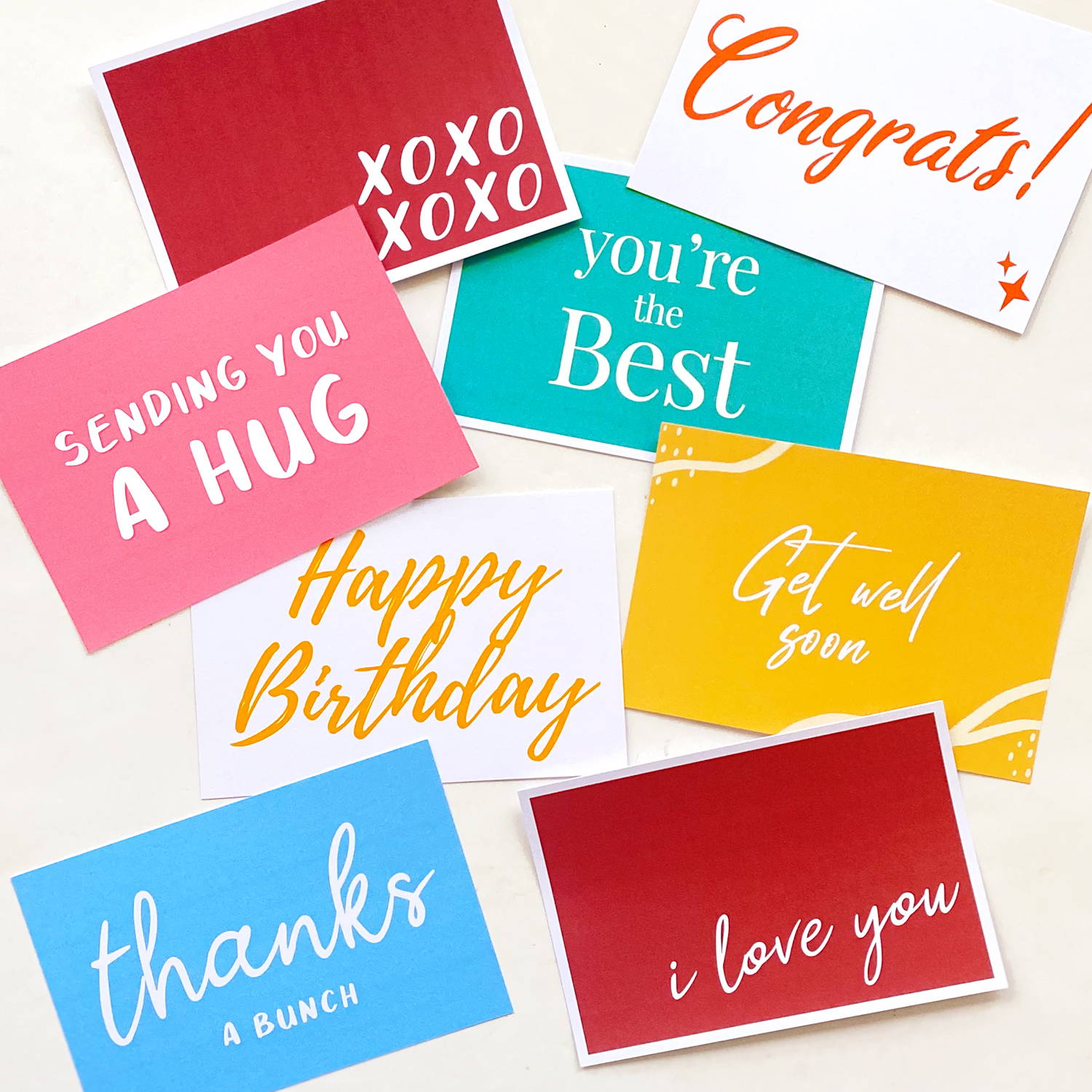 Mark the end of a journey and the start of a new future with words of affirmation. Whether it's a sweet note on a Congrats Card or an 'All The Best' wish, it's the little things that count, especially on an occasion that's meant to be celebrated.
Graduation Gifts & Flower Bouquets
Send Congratulations Today!
It is so wonderful to be able to share your #ThoughtfulConnections with your loved ones.
Just follow these steps, and your wishes will be on their way!

Step 1: Select A Graduation Bunch
Pick from our range of simple, affordable and beautiful graduation bouquets

Step 2: Choose Bunch Sizes & Add-Ons
Pick your ideal graduation bouquet size, add on a gift and greeting card.

Step 3: Select Your Delivery Date
Confirm the delivery date, checkout and you're done. We'll handle the rest!
Step 4: Celebrate With Your Besties!
Surprise your recipient and wait for that smile! Enjoy the celebrations.