MOTHER'S DAY GIFT GUIDE
IN SINGAPORE
This Mother's Day is all about the everyday mom-ents we share with our moms; little mom-ents that are often overlooked, but should not be taken for granted. Whether it is mommy dearest, your darling wife, your mother-in-law, or your grandma, join us in honouring mom-ents that matter with thoughtful gifts.
At Happy Bunch, we provide thoughtful & affordable Mother's Day flowers delivery and gift delivery service in Singapore. Starting from $15+ with free delivery, you can send love easily this Mother's Day in just a few clicks.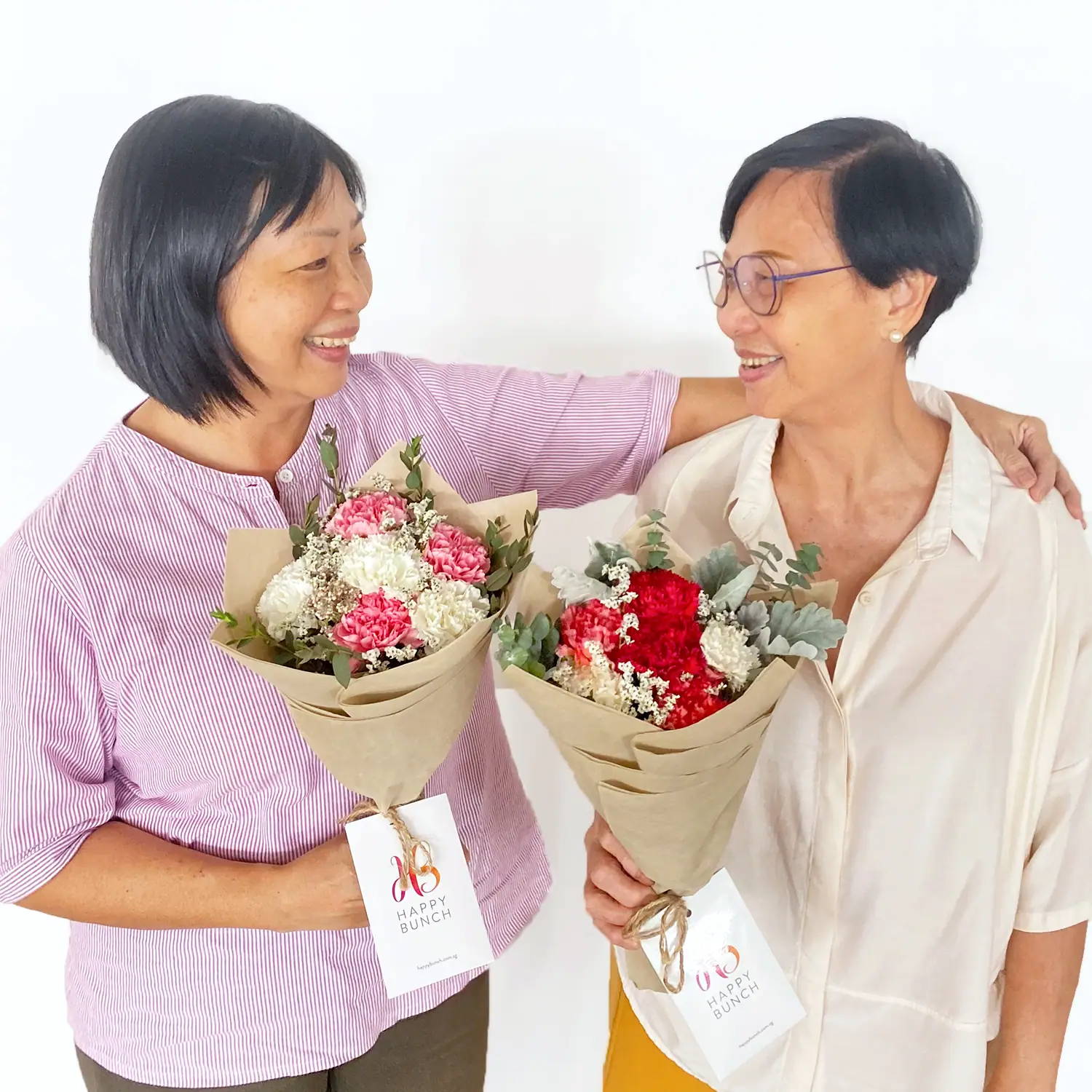 Specially designed Mother's Day 2021 flower bunches, hand-bunched just for her. Featuring classic Carnation flowers—the ultimate symbol of motherly love, and a must-have addition to any Mother's Day flower surprise. Sweet & pink, or vibrant & joyful, what's your pick?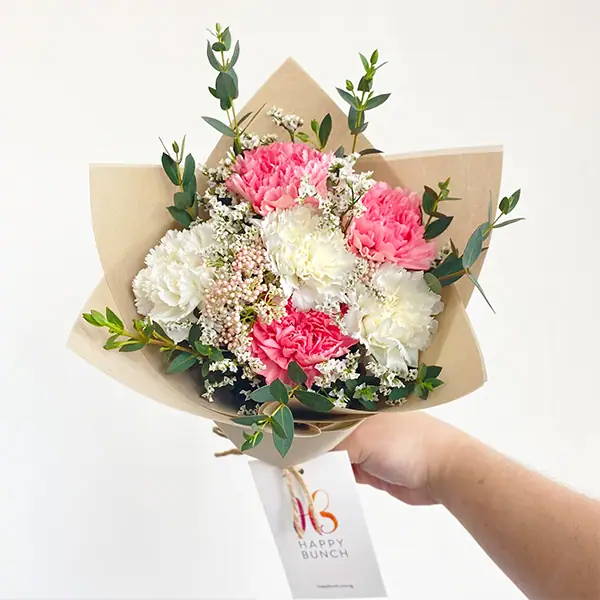 This Mother's Day flower bunch has pink carnations to represent gratitude, and white carnations to convey purity and luck. A thoughtfully sweet choice to say "I'm grateful for you" with flowers this Mother's Day.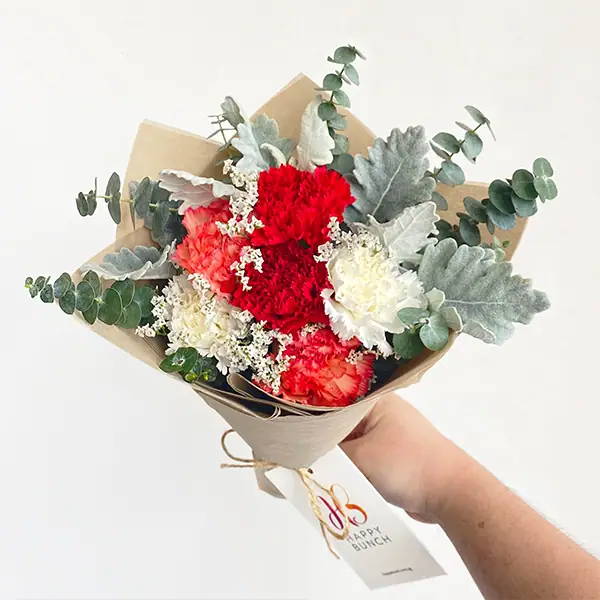 This flower bunch has red carnations to represent admiration, orange carnations to represent joy, and white carnations to convey purity & luck! A vibrant choice to say "I admire you and wish you joy!"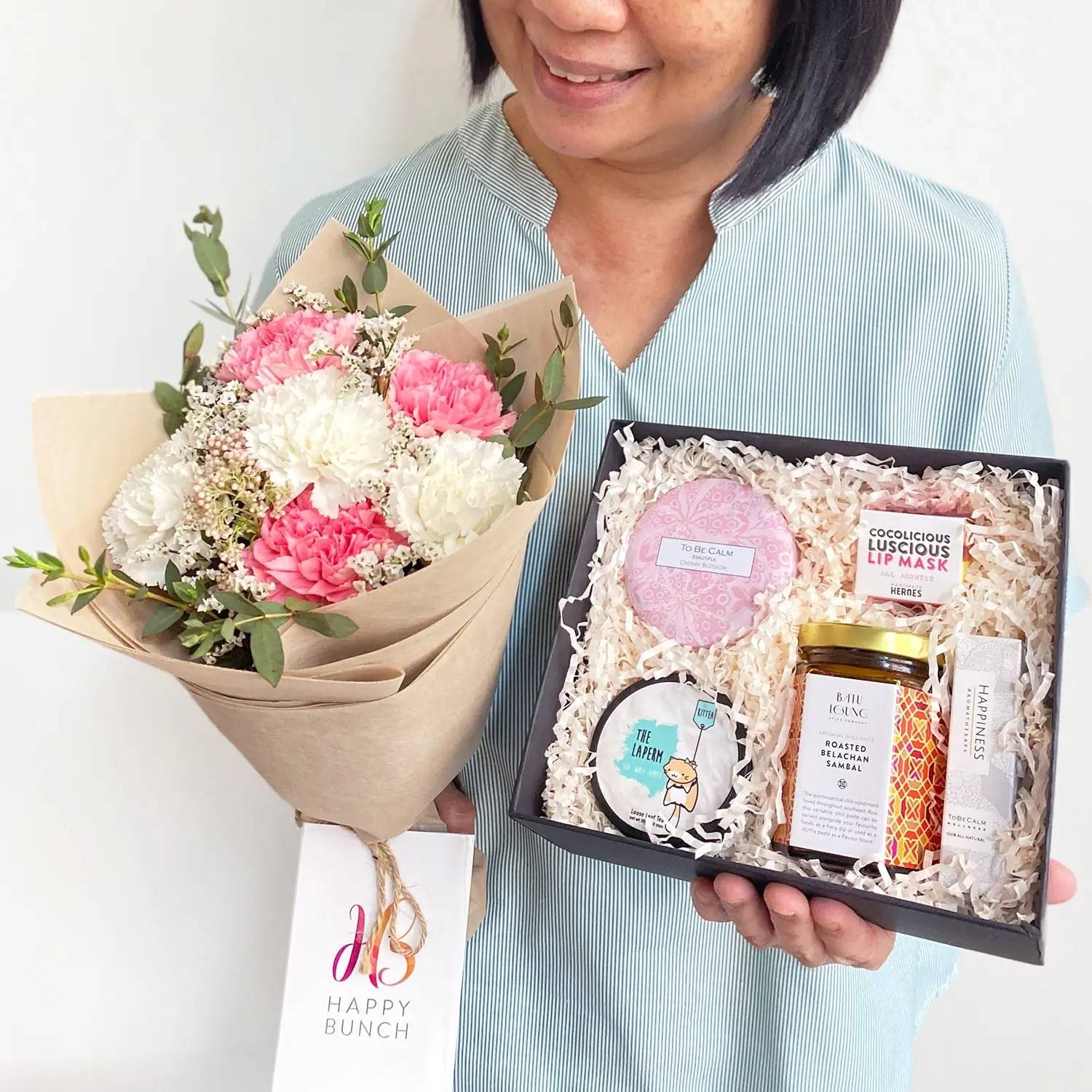 COMPLETE YOUR SURPRISE WITH A GIFT BUNDLE
Take your Mother's Day surprise to the next level and bundle your flower bunch with a gift box. Create a gift pairing best suited for a fun celebration, her new hobby, or her everyday lifestyle. From curated gift boxes to customised ones, take your pick from our range of gift boxes below.
To order a bundle, simply select an add-on when you purchase a flower bunch, or add the flowers and gift box to your cart separately (with the same delivery details) and we'll handle the rest.
MOTHER'S DAY GIFT BOX FROM $15
Whether you are sending a Mother's Day gift to mommy dearest, your darling wife, mother-in-law, grandma, or friend (who just became a new mom), there's a gift box for everyone!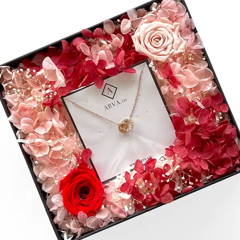 The best of both worlds, a practical gift and beautiful flowers! Just like a mother's love, these preserved flowers will never wither and are made to last. Just the gift to convey your never-ending care & admiration for the moms in your life!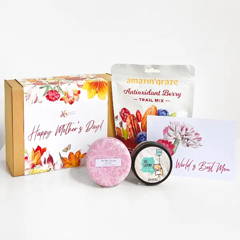 Limited edition gift box, thoughtfully curated by us with all moms in mind. Includes our best-selling items like a soothing candle, fruity tea, and tasty munchies. All of mom's favourites to make her Mother's Day.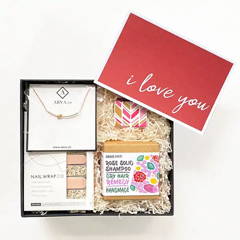 Build A Box that is uniquely personalised for her staycation celebration, or her new gardening or cooking hobby. The possibilities are endless! Choose a base box, pick your preferred items, and we'll handle everything else.
mother's day gift ideas & guides
Need more Mother's Day gift ideas? To help get you started, we've come up with a range of gift guides for you. From Mother's Day quotes and message ideas for wishing a 'Happy Mother's Day', to gift ideas for different types of moms, and even home vase alternatives she can consider—we've come up with these guides to help make your Mother's Day present a thoughtful one to remember.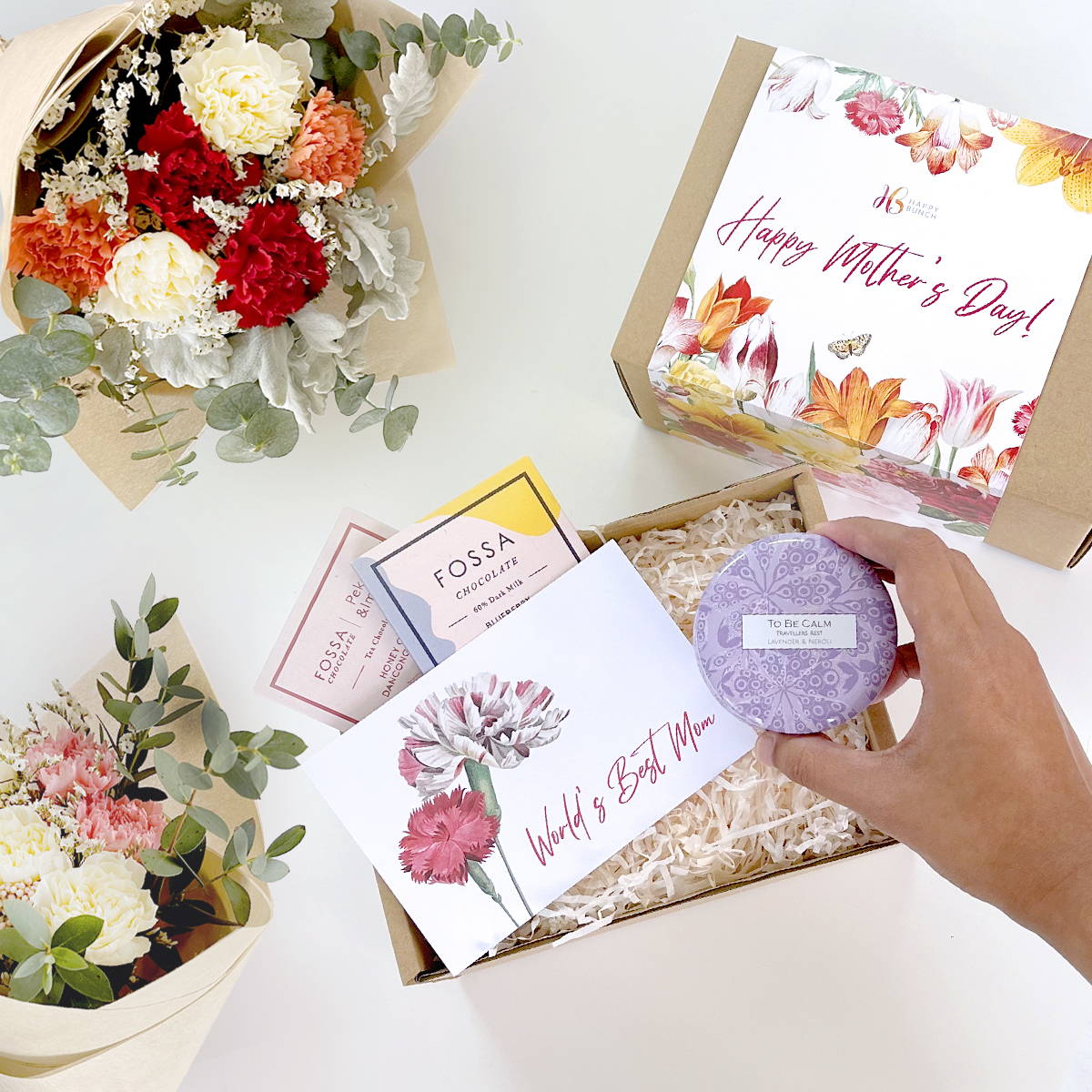 READY TO SEND LOVE THIS MOTHER'S DAY?
Surprise the amazing moms in your life this 9 May and make Mother's Day 2021 an unforgettable one for them! Count on us to help you deliver a happy bunch of flowers or a happy bunch of things (or both!) to say 'Happy Mother's Day'. All it takes is just a few clicks. Ready to get started?