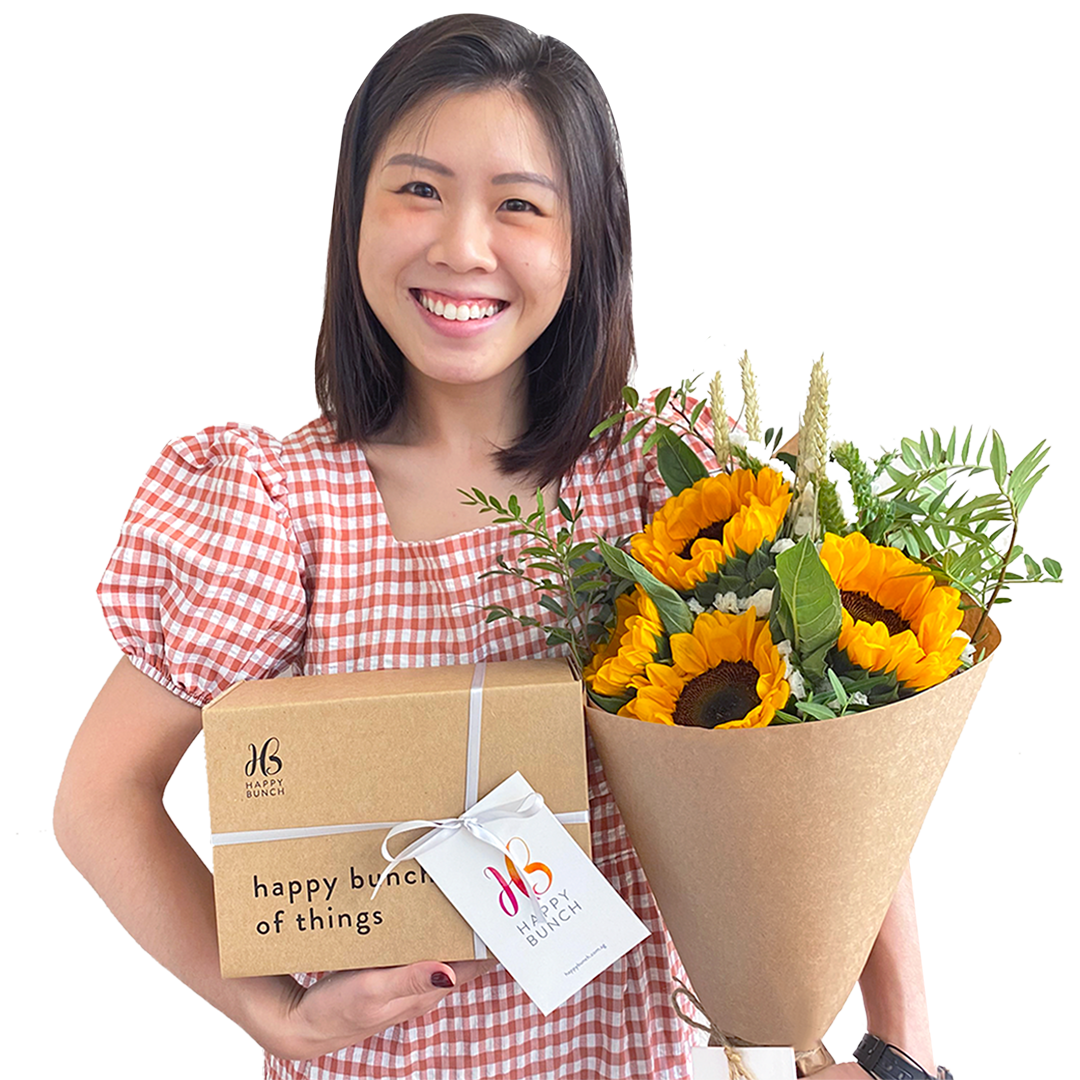 We couldn't be happier to meet you.
Happy Bunch was founded in 2014 with one thing in mind: To make flowers more simple, affordable, and convenient for everyone. Like how buds become blossoms, CEO Beh Lee Yen and co-founder Joanne Ho saw flower bouquets as seeds of happiness that are made to be spread. By keeping prices low, not only did these bunches bring joy and delight wherever they're received, but also made Happy Bunch the go-to online florist in Kuala Lumpur, Petaling Jaya, other selected areas in Malaysia, and now, Singapore!
What Makes Happy Bunch Different From Other Florists?
Aside from flower bouquets, we're working with many homegrown brands to bring you an experience that's truly local. These artisanal brands, like Amazin' Graze, Fossa Chocolate, Honey Colony, Purple & Pure, and more, are often helmed by women, and create products with natural ingredients.
With our Build-A-Box and Signature Bunch concepts, personalisation and customisation know no bounds, and you can send thoughtful gift items like these at any time.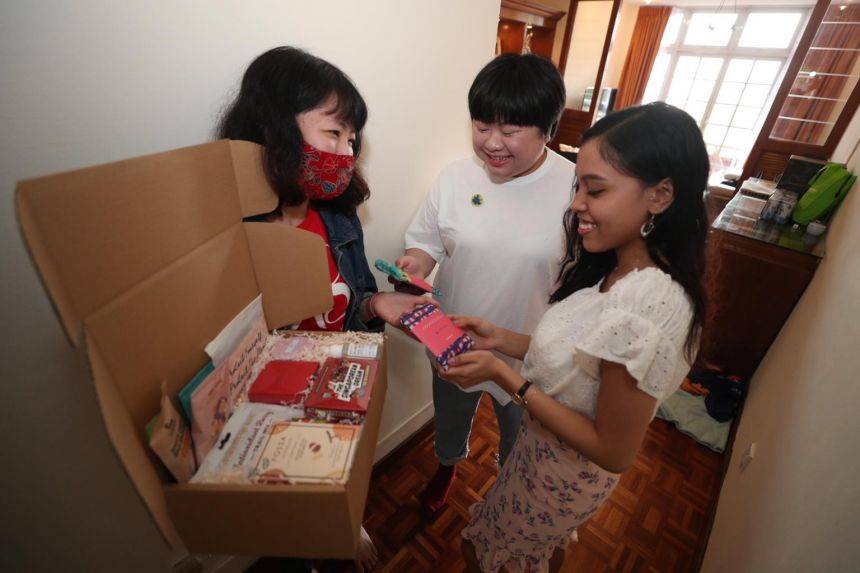 Same-Day Delivery, Now 6 Days A Week
We believe that everyday moments should be celebrated too. As such, we aim to deliver your little gifts of happiness on the same day when you order before 2:00pm from Mondays to Saturdays
(excluding Public Holidays).

Switch To Sustainable Packaging
The flower industry is known for great environmental waste, which is why we're moving away from single-use plastic! Your gift items are packaged neatly in cardboard boxes and biodegradable filler, while our flower bouquets are wrapped in burlap and paper.

Everyone should be given equal and ample opportunities, our workplace is discrimination-free, and we provide employability for multiple profiles like seniors, mums with kids, and students too. With flexible hours, they're able to earn a supplementary income as needed.

we hope we make your days happier
Starting with one flower bouquet or gift box at a time!