Flower Delivery in Singapore:
A Guide By Happy Bunch
Looking for thoughtful flower delivery in Singapore? We've got you covered. Curated with you and your loved ones in mind, we provide pocket-friendly flower delivery service that suits all of your flower delivery needs! From $35 with free same-day flower delivery within Singapore, our flower bunches are perfect for both planned celebrations and last-minute surprises.
EVERYDAY FLOWERS
FOR EVERYDAY MOMENTS
We believe that flowers should easily be enjoyed by everyone, no matter the budget or the occasion. Whether it is for celebrating bigger occasions – like birthdays, anniversaries, Valentine's Day, or Mother's Day – or cherishing everyday moments, count on us to provide simple, thoughtful, and affordable flower delivery in Singapore for you and your loved ones to enjoy!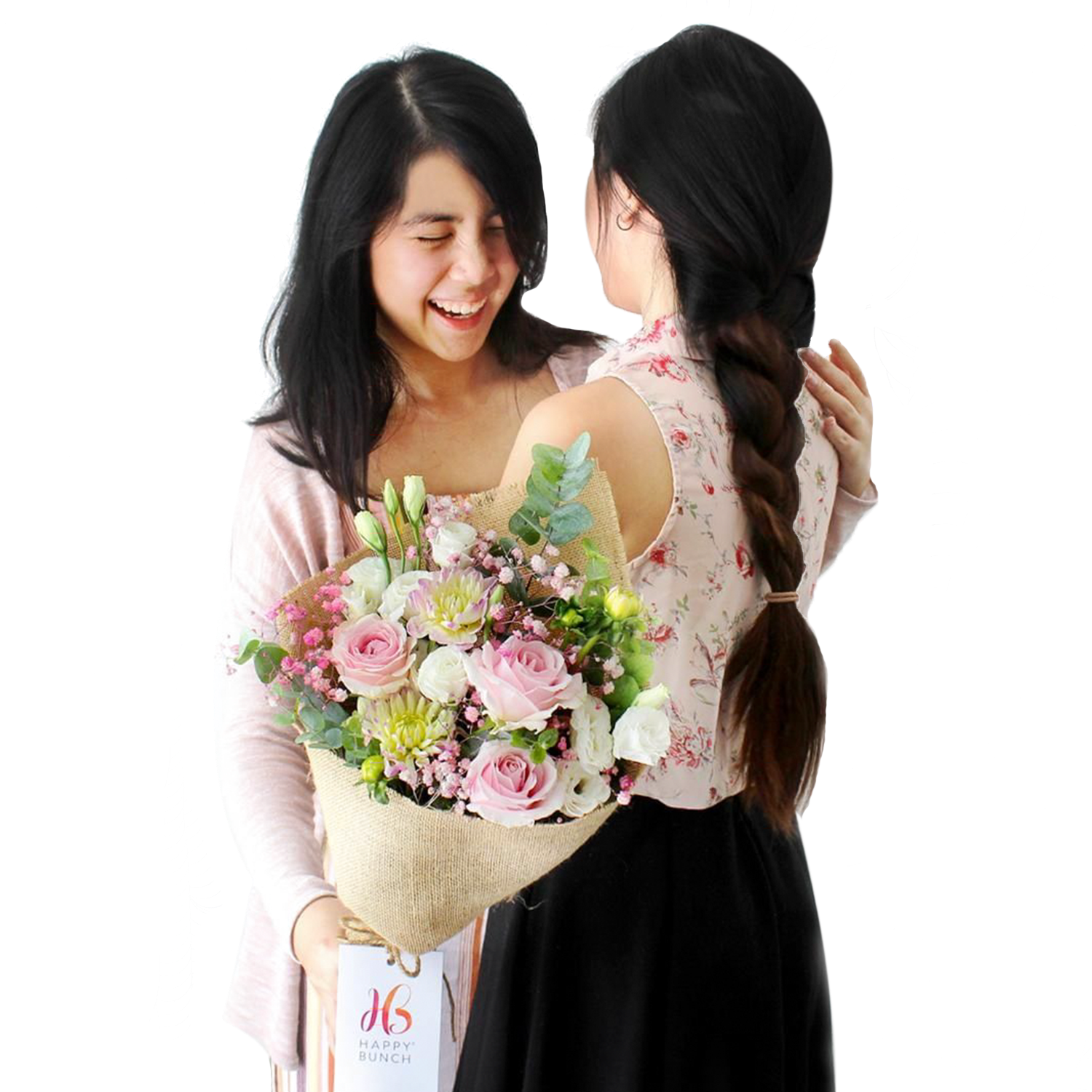 Value for money flowers from $35, no special occasions or discount code needed.
Pre-curated flower bunch designs with minimal wrapping. Can be easily unwrapped.
Order before 12.30pm for free same-day delivery from Mon – Fri (excl. PHs).
We'll reply within a couple of hours, and on the next working day during weekends/PHs!

HOW TO SELECT THE RIGHT HAPPY BUNCH
Whether you are looking for gifts for your boyfriend, girlfriend, colleague, BFF, or more, there's a gift box for everyone! Here's our little guide on how to choose the right type of gift for him or for her.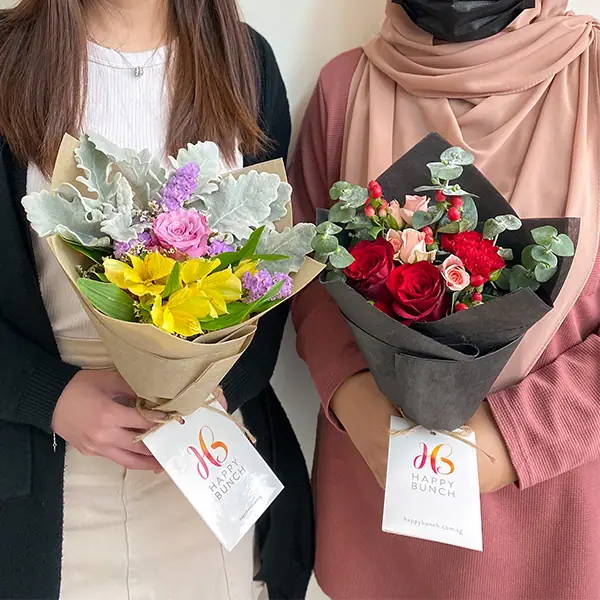 As we always say, a small gesture goes a long way. This is the perfect choice to celebrate everyday moments.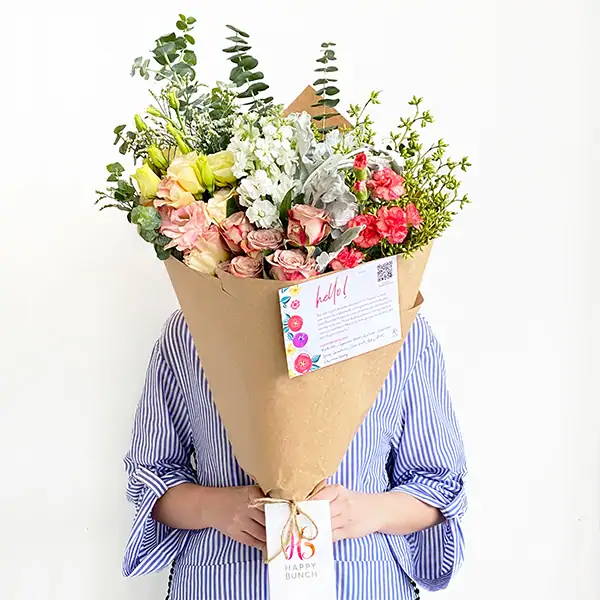 For those looking to get their hands dirty with some floral action! Flowers will come un-arranged, ready for your recipient.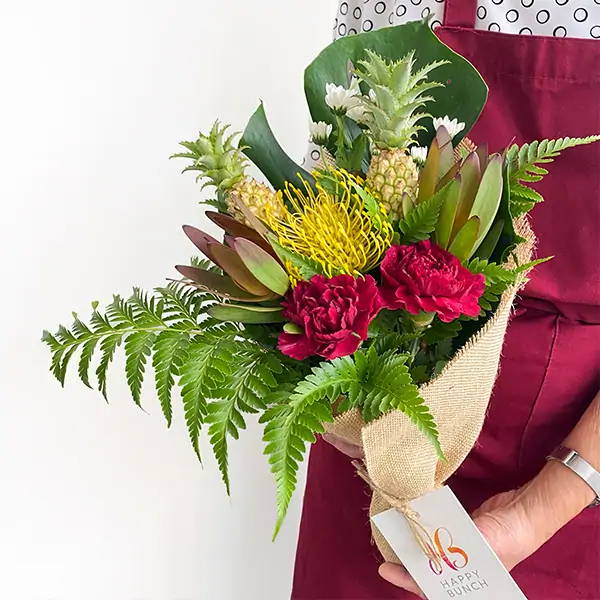 Made for adventurous flower-lovers who'd enjoy a surprise! Expect frequent experiments with seasonal flowers!
READY TO SEND A HAPPY BUNCH?
Make someone's day (or your own!) with a happy bunch of flowers, all in just a few clicks. Anyday is the perfect day to send some love. It's now up to you to make it happen! 💕