Gift Delivery In Singapore:
A Guide By Happy Bunch
Looking for unique gift ideas to deliver to your loved ones in Singapore? You've come to the right place! We provide thoughtful & affordable gift delivery service for personalised gifts, anniversary gifts, birthday gifts, and more! Starting from $15+ with free same-day gift delivery within Singapore, our gift boxes are perfect as surprise care packages, or customised presents for special celebrations!
THOUGHTFULLY CURATED GIFT BOXES
We believe that thoughtful and affordable gifting should be simple and accessible. This way everyone can send gifts to their loved ones for the tiniest reasons, as well as the biggest celebrations! Whether you are planning gift ideas for the men or women in your life, count on us to provide simple, thoughtful, and affordable gift delivery in Singapore for you and your loved ones to enjoy! Send birthday gifts, anniversary gifts, Mother's Day gifts and more, with a meaningful gift that counts today.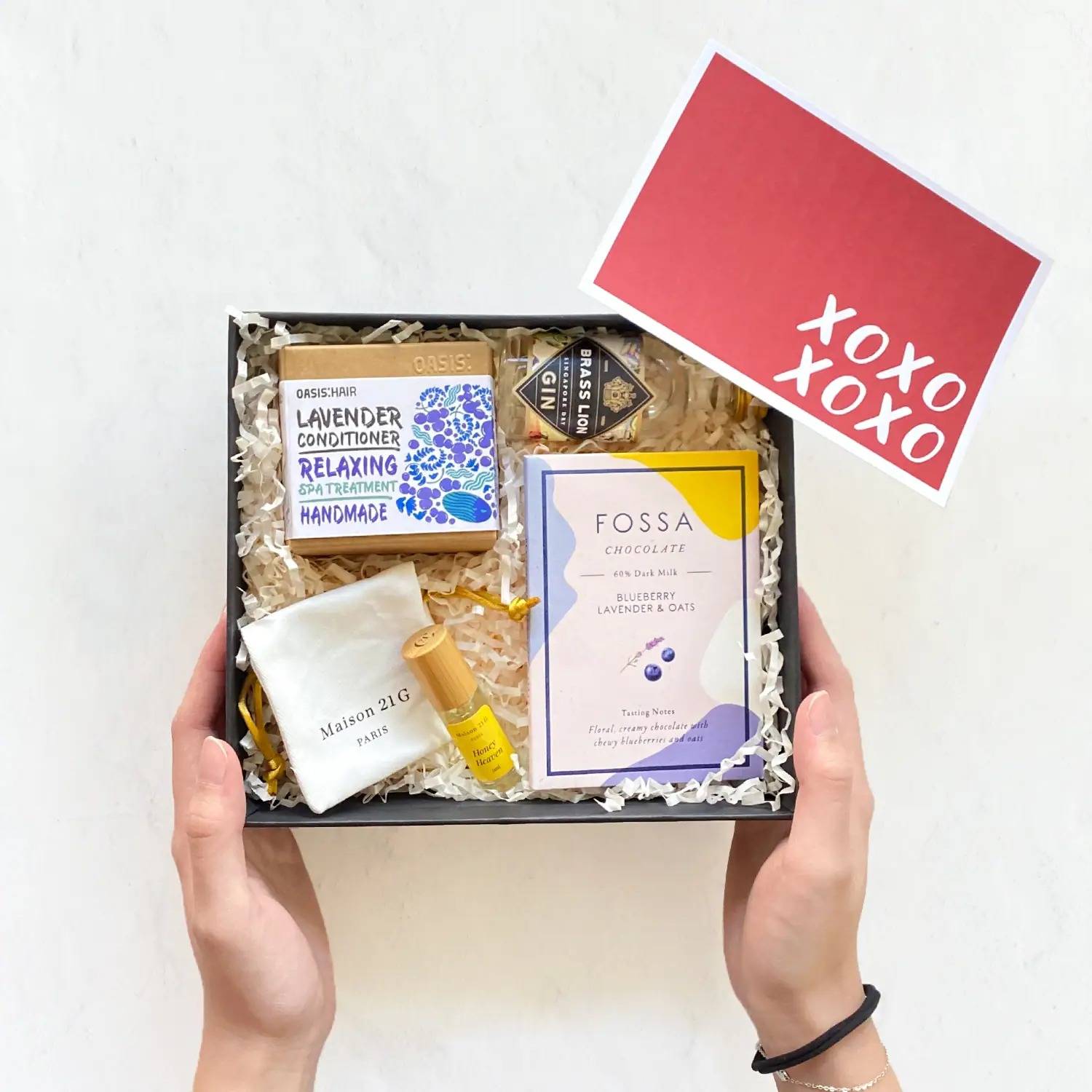 High-quality gift items, handpicked by us from renowned local and international brands.
Customise your gift box according to a specific occasion, person, or budget.
Order before 12.30pm for free same-day delivery from Mon – Fri (excl. PHs).
Talk to us via our Live Chat or at hi@happybunch.com.sg from 9am-6pm, Mon-Fri (excl. PHs).
HOW TO SELECT THE RIGHT GIFT
Whether you are looking for gifts for your boyfriend, girlfriend, colleague, BFF, or more, there's a gift box for everyone! Here's our little guide on how to choose the right type of gift for him or for her.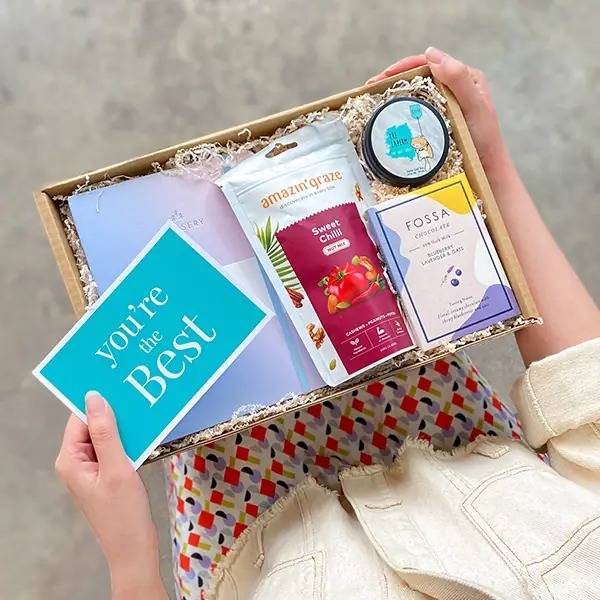 Put your own spin on it and curate your very own gift box! Choose a base box, pick your preferred items, and we'll handle everything else from packing to delivering.
HOW TO CUSTOMISE A GIFT BOX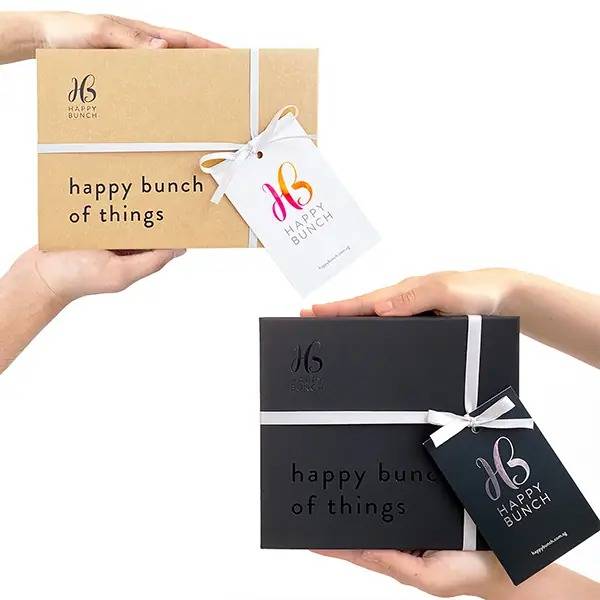 Keep it casual with a Signature gift box, a black Luxe gift box for fancy occasions or our new Forest and Ruby boxes.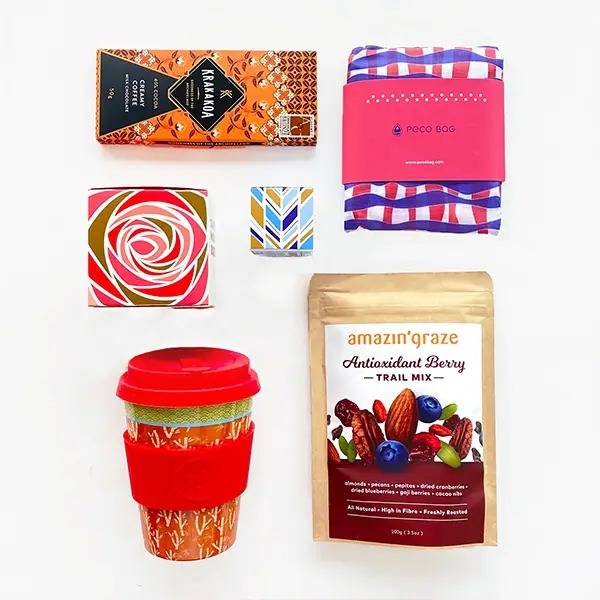 Choose from a range of high-quality gift items, and add in a card with a personalised message!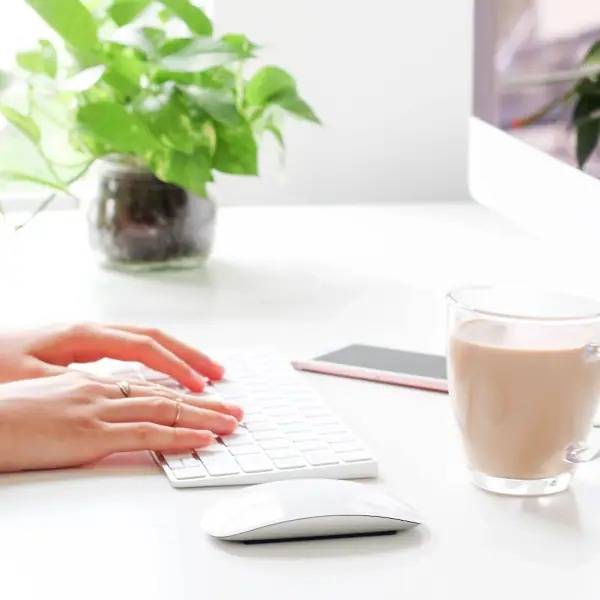 3. Fill In Delivery Details
Fill in the delivery address, delivery time, and recipient information, and we will get things ready for you.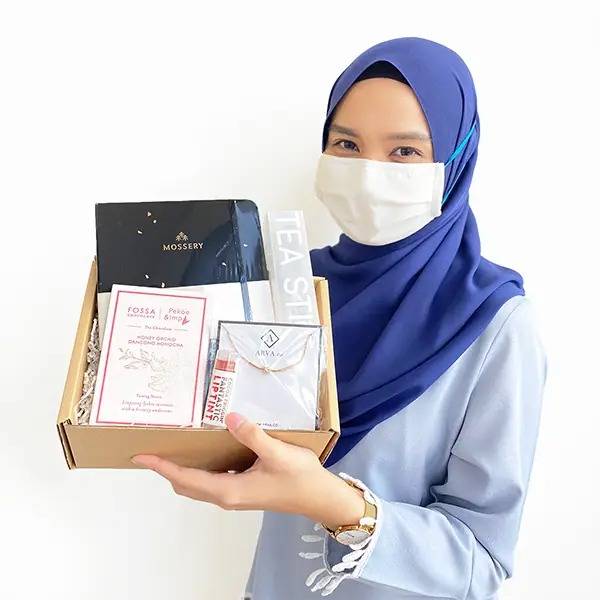 Proceed to checkout and you're all set! All that's left to do is to sit back, relax, and wait for that smile. We'll take care of the rest.
READY TO SEND A HAPPY BUNCH OF THINGS?
Make someone's day with a gift box full of their favourite items, all in just a few clicks. Anyday is the perfect day to send some love. It's now up to you to make it happen! 💕