MID-AUTUMN FESTIVAL
GIFT GUIDE IN SINGAPORE
Mid-Autumn Festival celebrates the moon when it's the roundest and fullest during the year, usually falling on the 15th of the eighth month on the lunar calendar. It's also the one day in a year where families bond over delectable mooncakes, hence its other name, the Mooncake Festival!
Though it might be tough to get everyone together for the coming occasion happening on Tuesday 21 September 2021, you can still wish your loved ones a Happy Mid-Autumn Festival with our range of thoughtful gifts. Customise your very own Mid-Autumn gift box with mooncakes and tea, or pair your mooncakes with a bunch of flowers. Plus, enjoy free delivery in Singapore on all orders!
All you need is love. We'll take care of the rest!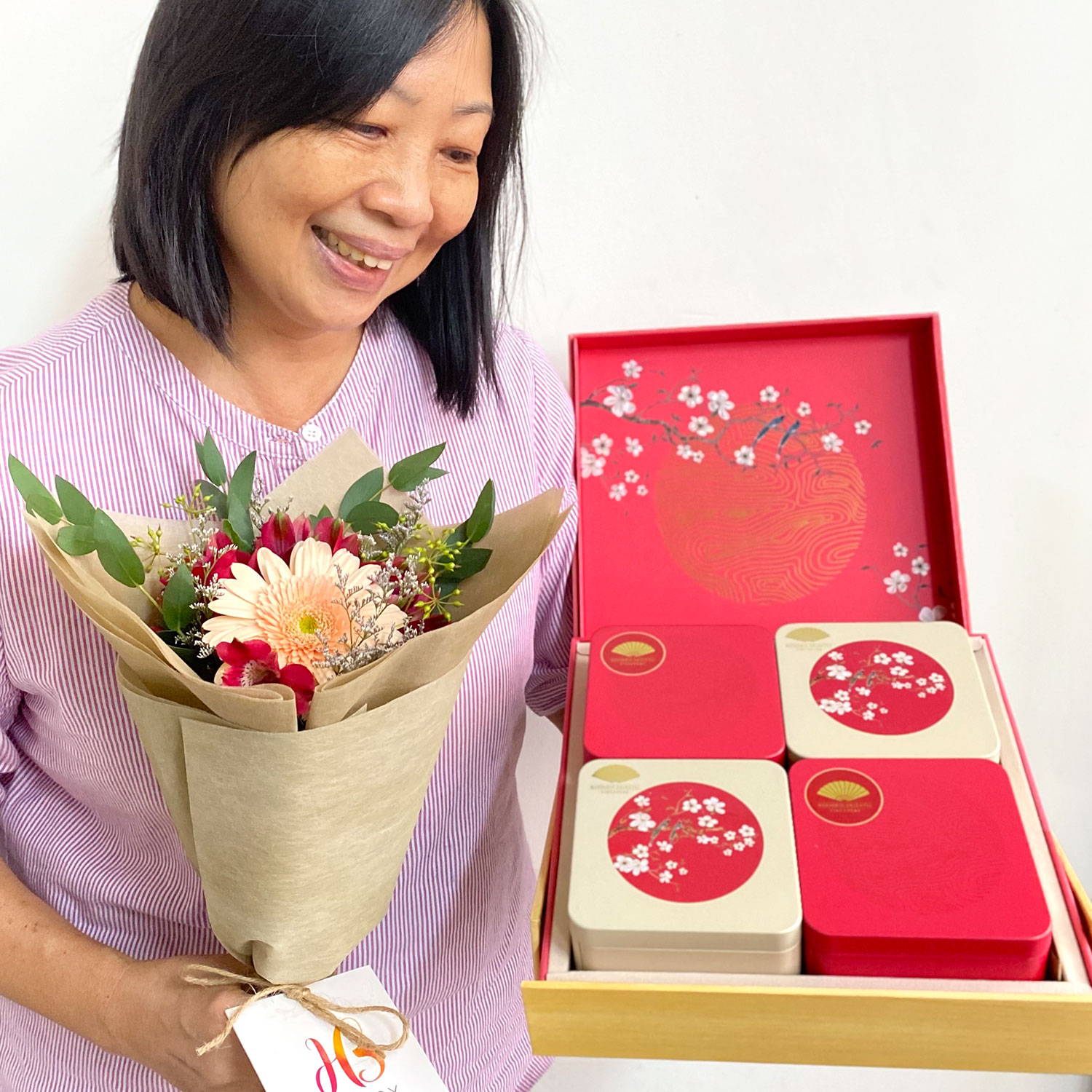 MOONCAKES BY MANDARIN
ORIENTAL SINGAPORE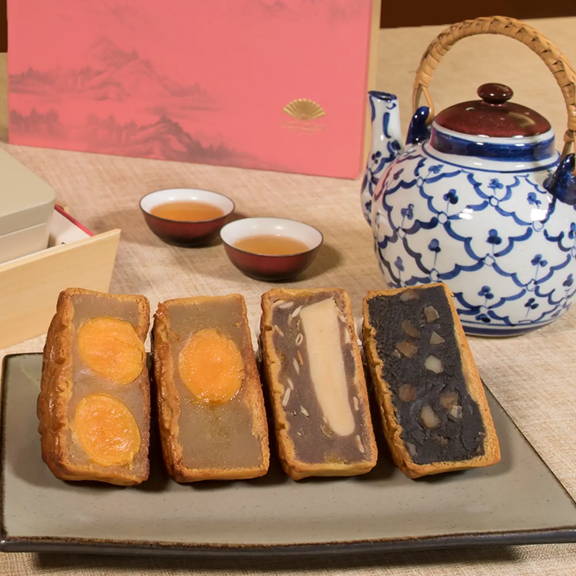 Whether you're staying home or heading out this Mid-Autumn Festival 2021, the celebration isn't complete without mooncakes! This year, we are teaming up with Mandarin Oriental Singapore to bring you delectable mooncakes, delivered straight to your loved ones.
Expect mooncake flavours like Low Sugar Silver Lotus Paste (a classic!), and two new must-try flavours that your friends & family will love: Chestnut Paste and Tieguanyin.
Whether you are sending a small Mid-Autumn treat to a friend, or a box of mooncakes for the whole family to share, there's something for everyone!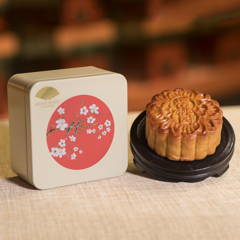 A tin of traditional Low Sugar Silver Lotus Paste (Single Yolk) Mooncake, available to include in your customised gift box. Perfect if you're looking for a Mid-Autumn gift with lots of variety — pair the Mooncake with other indulgent treats like tea and snacks.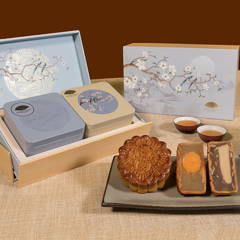 If one mooncake is simply not enough, then double up on the goodness. Feast on Low Sugar Silver Lotus Paste Mooncake, and Mandarin Oriental's new Chestnut Paste Mooncake (with Hokkaido milk, apricot and melon seeds).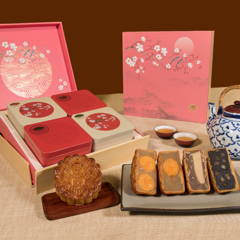 Looking to send mooncakes for everyone to share? This quad is the answer to all. Featuring two classic Lotus Paste Mooncakes, and two new Mooncake flavours: Chestnut Paste and Tieguanyin. It's perfect for sharing.
MID-AUTUMN GIFTS FROM $15
Make your loved one's Mid-Autumn Festival a day to remember with these thoughtful gift ideas. Opt to keep it simple with just mooncakes, or go the extra mile by customising your own Mid-Autumn gift box. If your recipient loves flowers, choose to gift the mooncakes with a bunch of fresh blooms!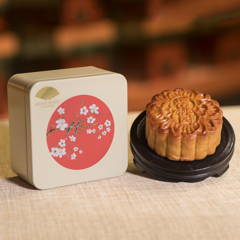 Keep it classic this Mid-Autumn and get mooncakes delivered right to your recipient's doorstep as-is.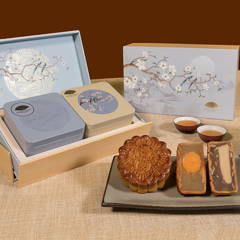 Ideal for those looking to personalise their surprise. Pair the Single Mooncake with soothing tea blends and other treats.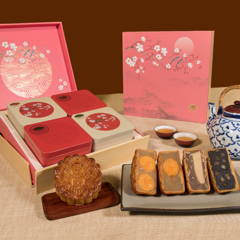 Make this Mid-Autumn extra memorable, light up their day with a box of mooncakes, and a bunch of fresh flowers as well.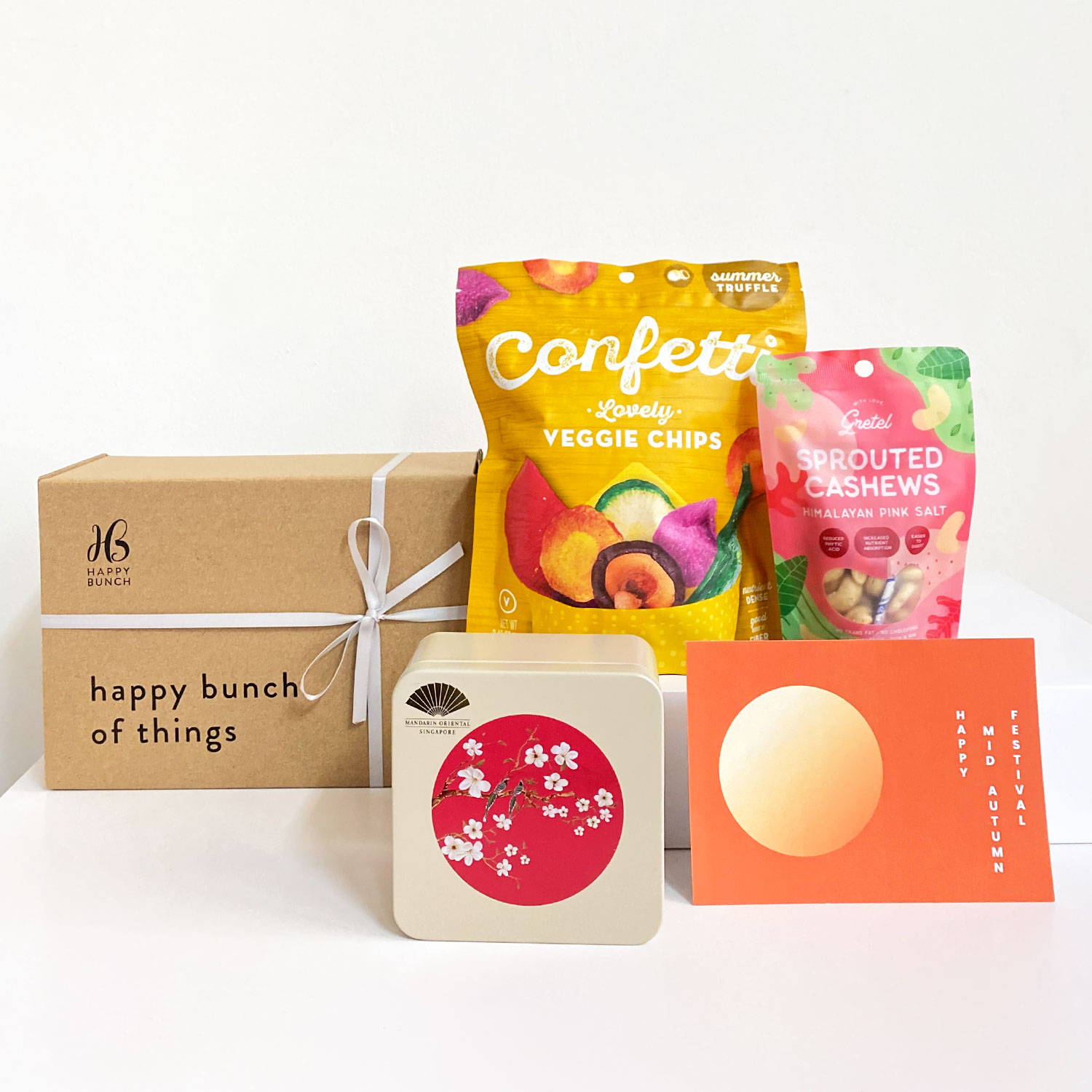 say happy mid-autumn festival with a thoughtful gift
This 21 September 2021, surprise your loved ones with mooncakes alongside other goodies, and bring some much needed cheer to their Mid-Autumn celebrations. Count on us to help you nail the best Mid-Autumn gift, with free delivery in Singapore. Send a small dose of happiness in a few clicks!