Mother's Day Gift Guide in Singapore
TO WONDERFUL MOTHER, WITH LOVE!
Homecooked meals, goodbye hugs and kisses, clean laundry, and more than we could ever list; mum treats you best, so it's only right to return the favour! Some quality time is in order, but we think that treats are a must too. Here are many little somethings to make her day because she's just that special.
She's the very definition of grace and charm. No matter the pressure, she stays devoted and patient, and you simply adore her for it. The warm-hearted, ever-patient mother, who always makes our day better and brighter just by being there. This collection is inspired by her, and made for her, carnations and all. Send a Happy Bunch to make her day! Available with free delivery in Singapore.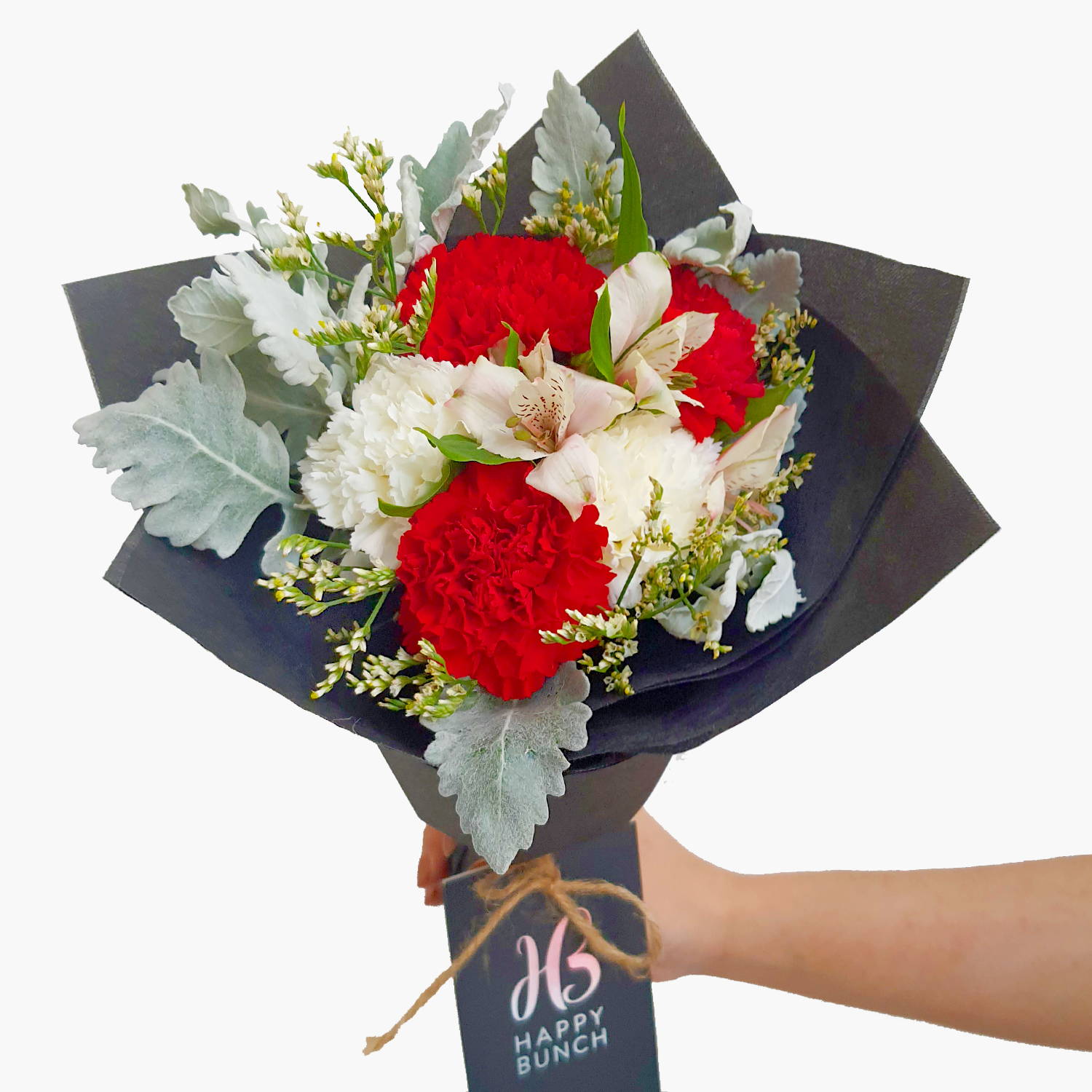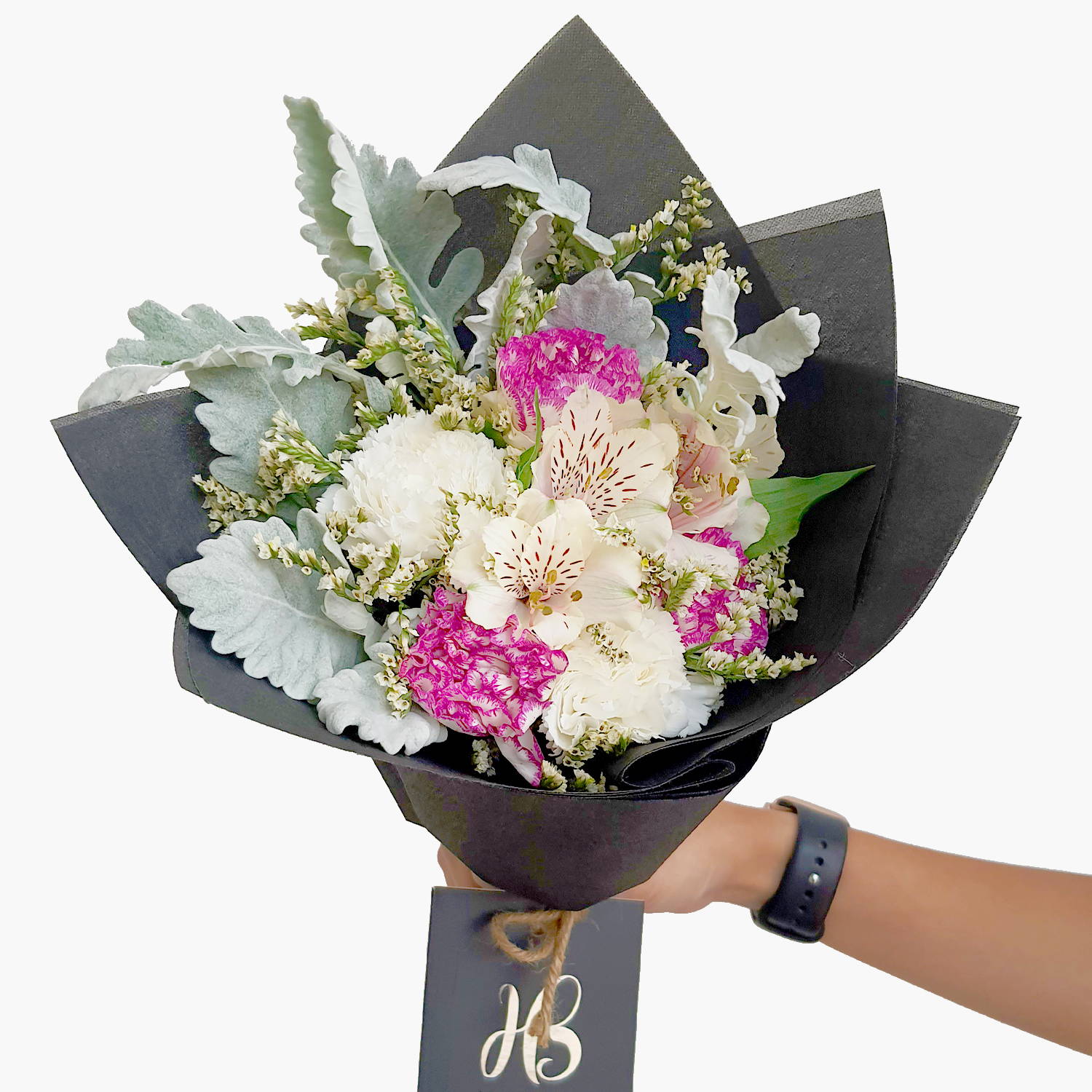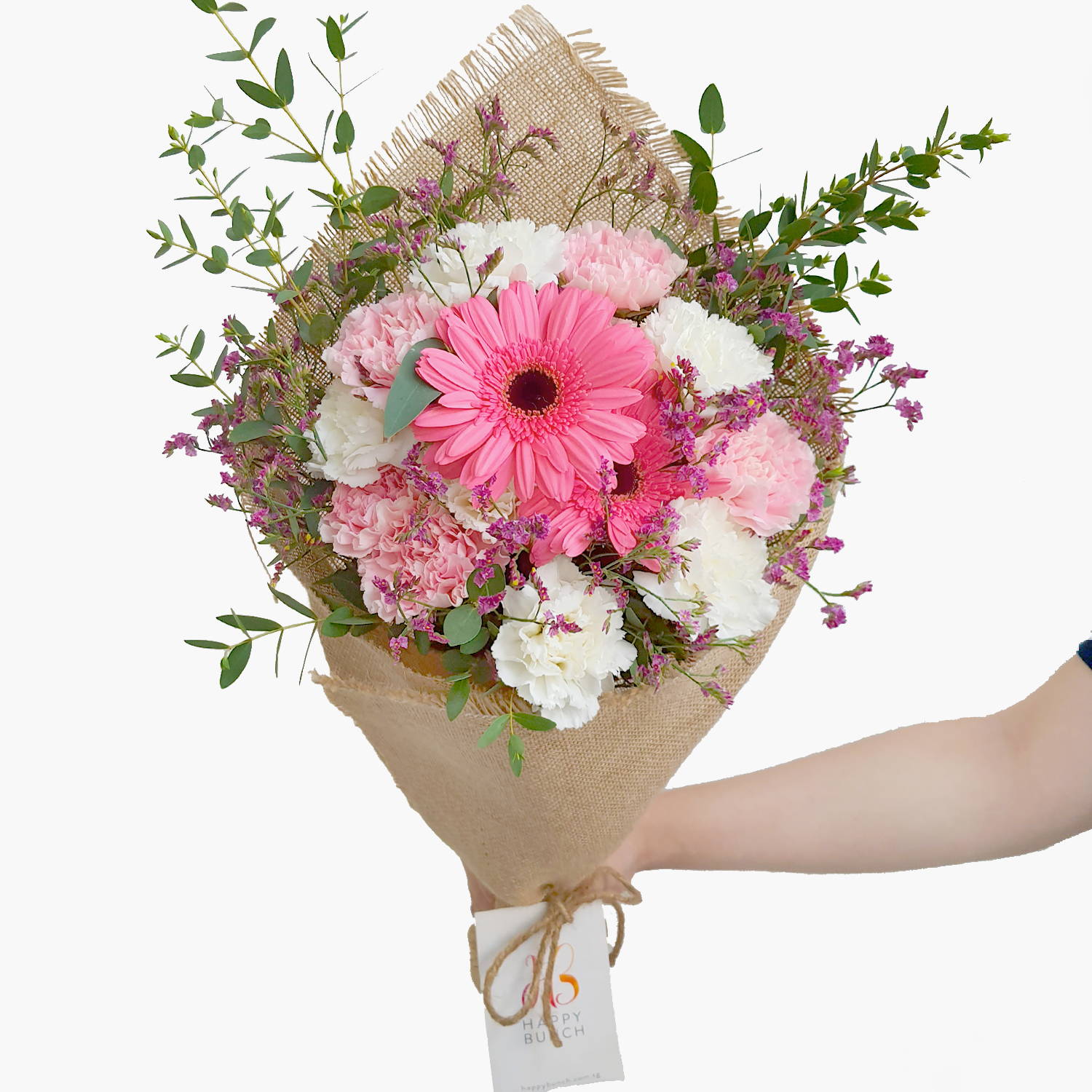 It's mother's special day, and that means giving her the royal treatment. Perhaps breakfast in bed, with a slice of pampering treats on the side? From anti-aging and radiance drinks to essential oils, our boxes are curated with all mothers in mind, so you'll find the right gift here. Simply add to your cart, check out, and leave the rest to us — it's really that convenient!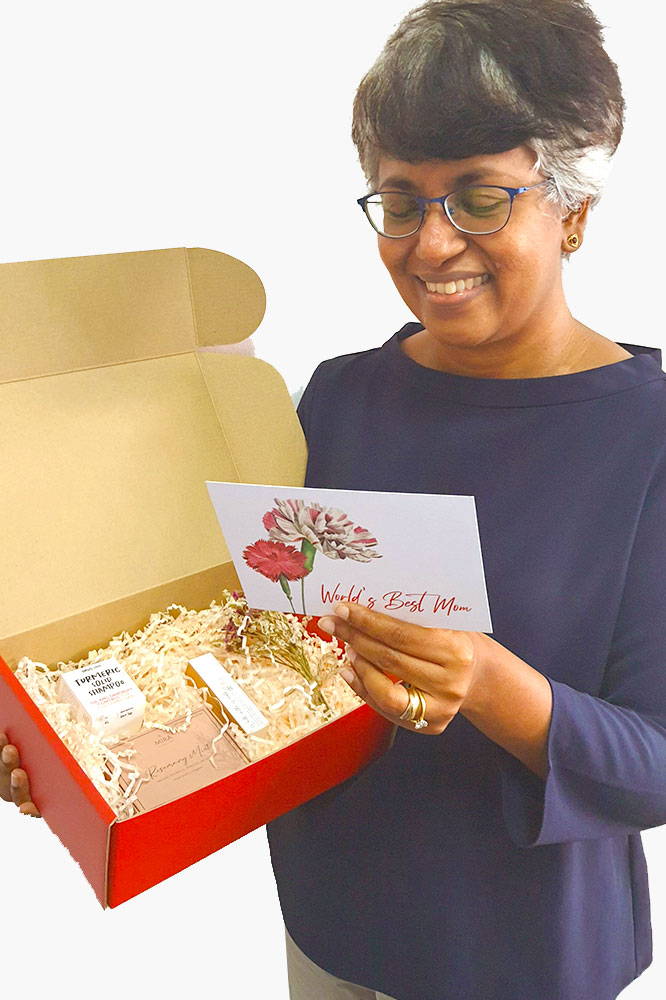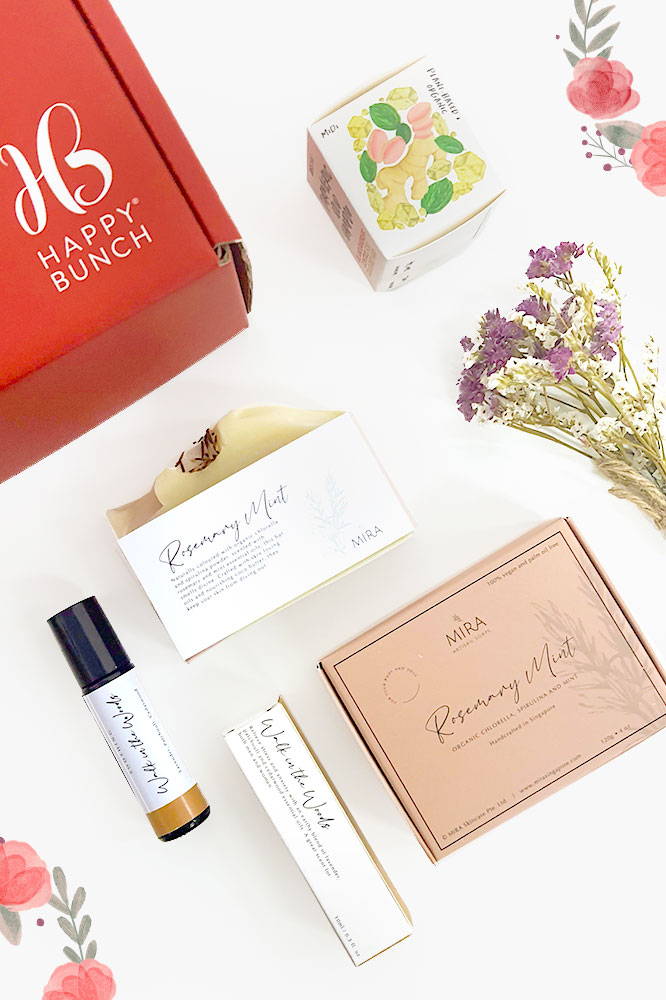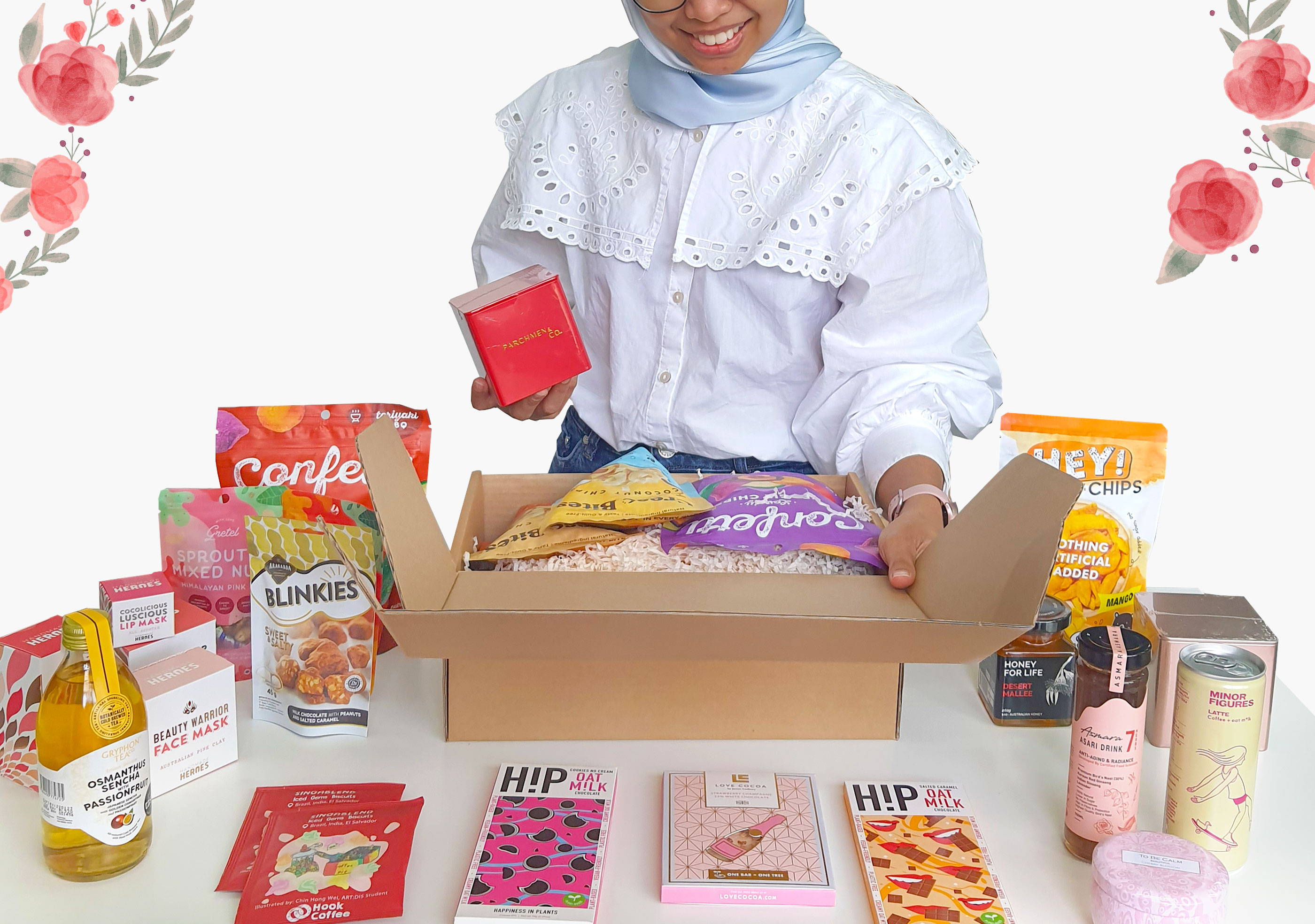 PERSONALISE A GIFT
BUILD IT YOUR WAY
If she's your best friend, and soulmate, we recommend going the extra mile this year! Surprise her with a wholly customised box filled with her favourite snacks, tea, coffee, skincare, and more. Keep it classic with our no-frills Signature Box, or go the classy route with our Luxe Box.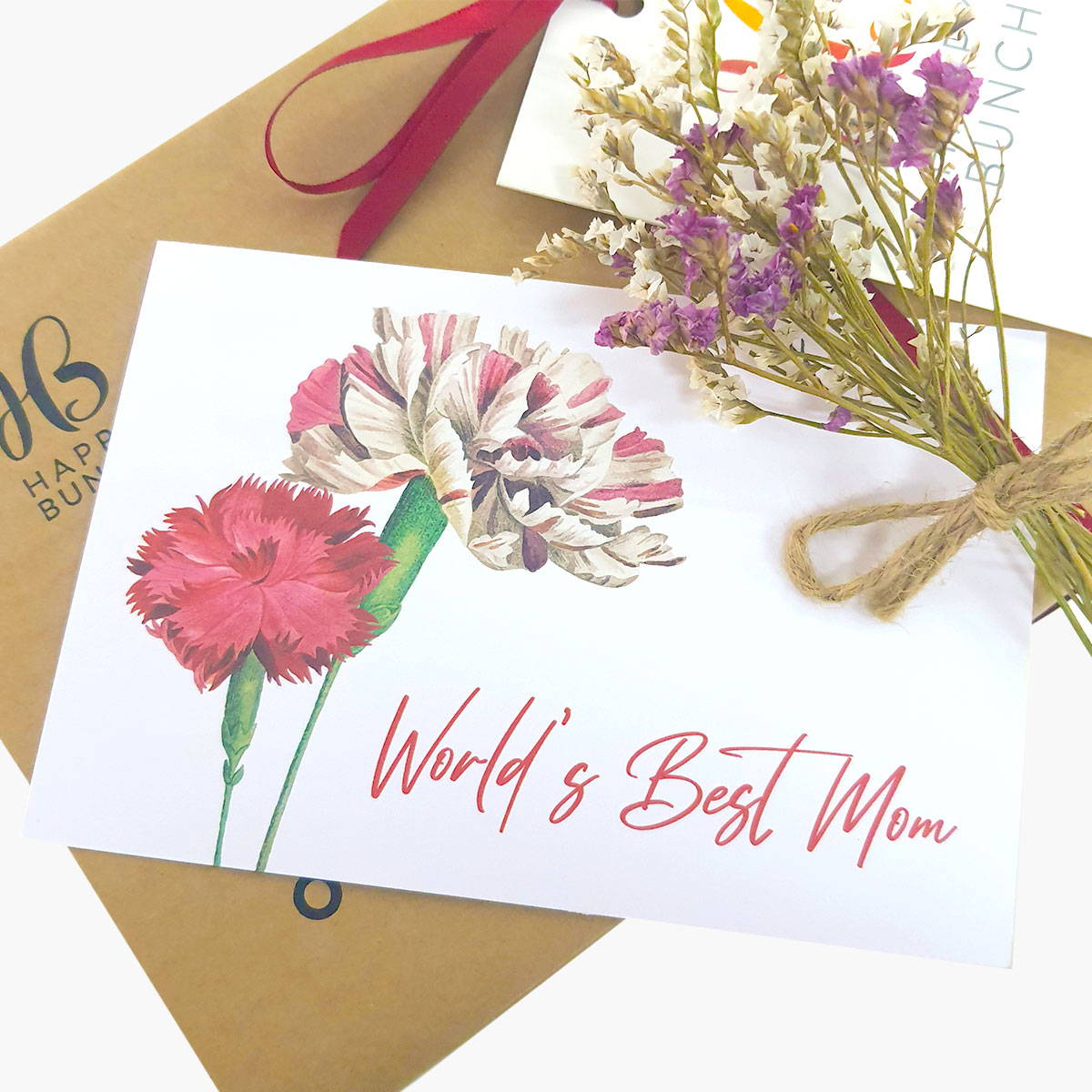 EARLY BIRD PROMO...
FOR AN UNFORGETTABLE MOTHER'S DAY!
The homemaker extraordinaire, the role model in your life, the fixer who always lends a listening ear, mothers have always been there for us. This year, aside from sending just a gift or flowers, we want to make it extra special for her. Get an exclusive Mother's Day greeting card with your preorders, and send us your messages. We'll print it out for you so that you can convey your gratitude for all the ways she loves and cares!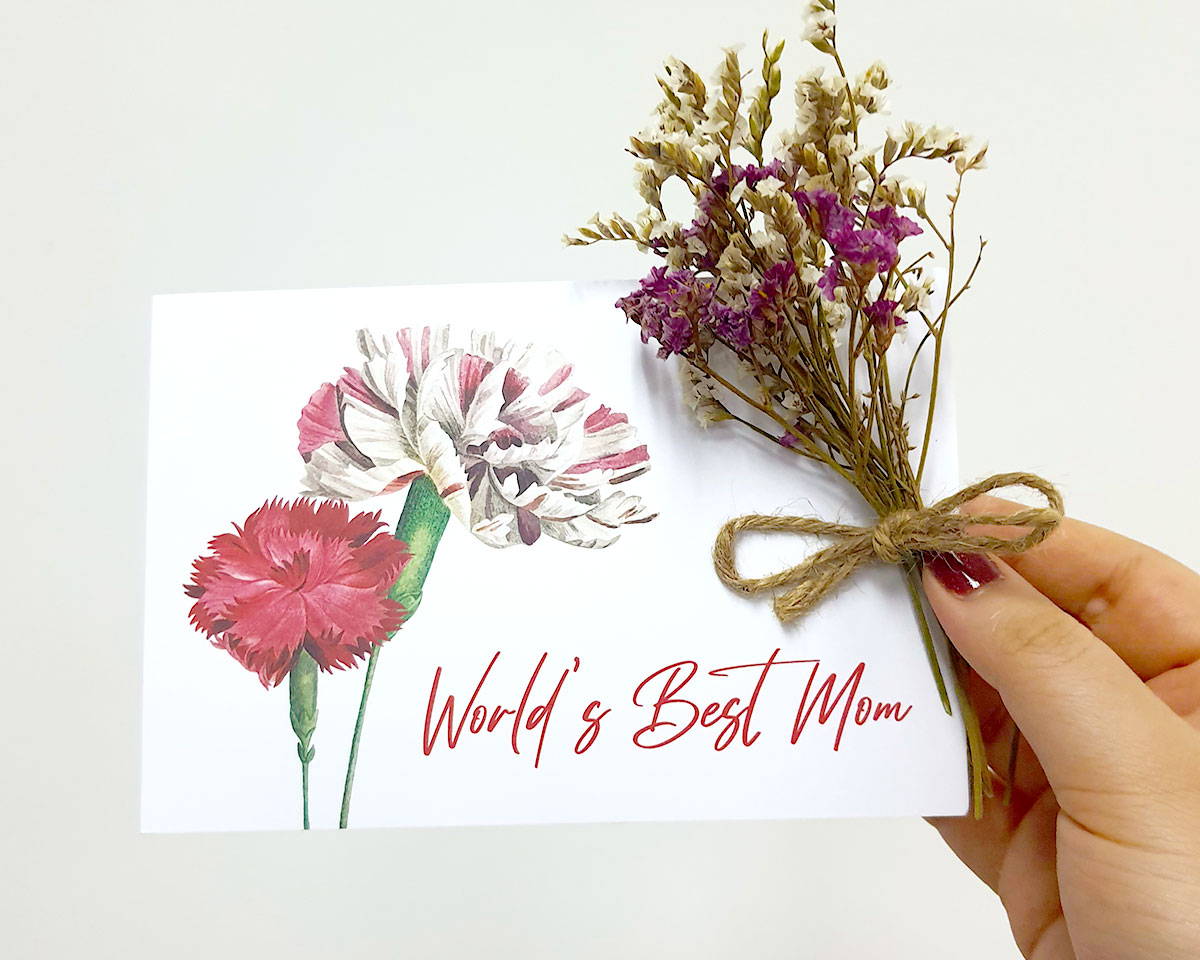 Mothers always deserve a shout-out. Wish her a truly Happy Mother's Day with a card filled with cute messages.
Little thank yous for all the ways that they love you!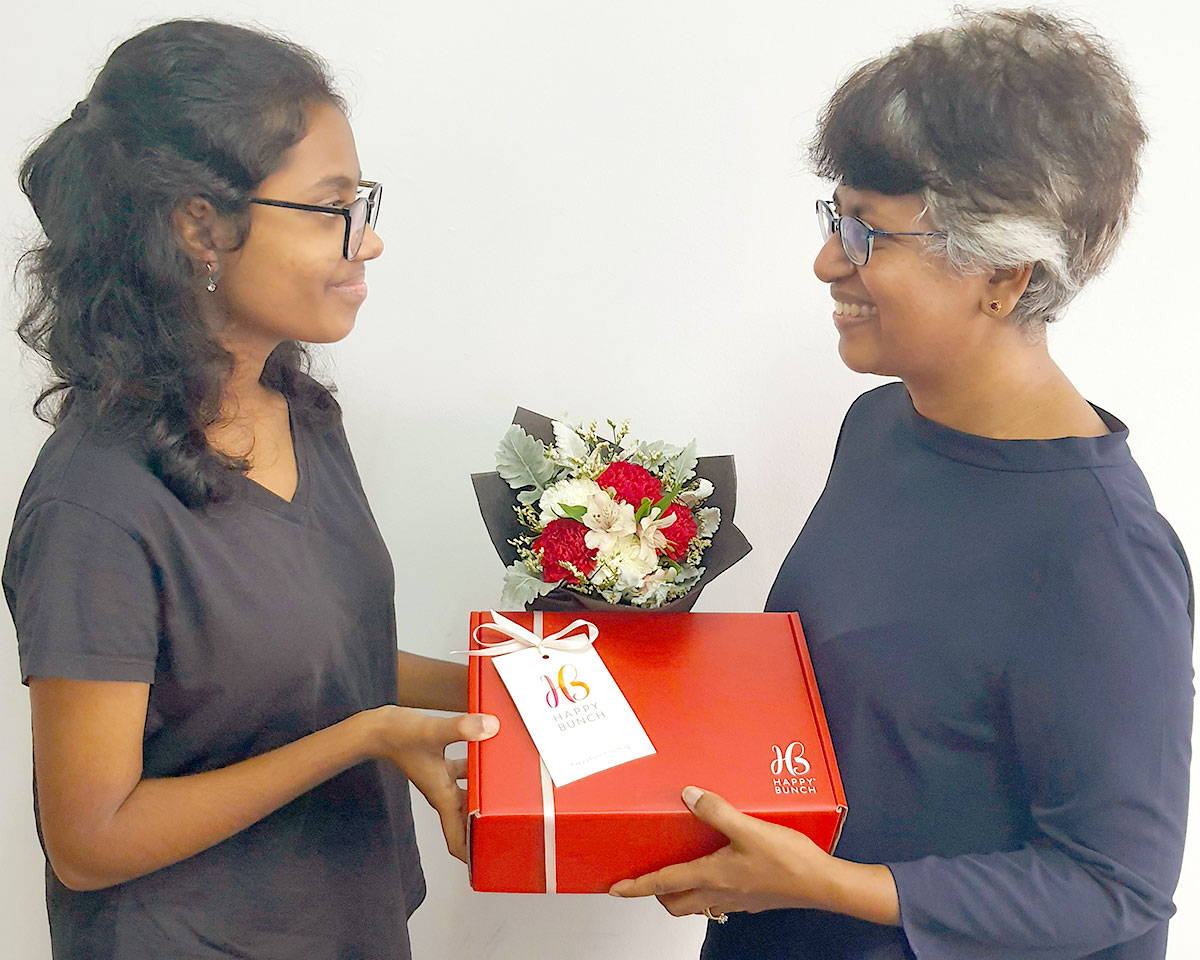 Pick from the symbolic carnations and other well-meaning blooms that convey your feelings.